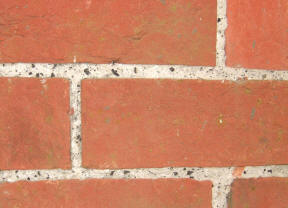 Listed Buildings
Owning a listed building is usually a wonderful privilege but it can sometimes become a headache, worse it can become an expensive headache!
If you own a listed property you will need to contact your planning authority whenever you wish to make a change to the building, and this includes having the property repointed.
Often the local conservation officer or English Heritage will specify a particular process for any rebuilding, repairs or repointing work. This can be a daunting prospect for the householder and many building firms do little to help by inflating the prices charged. While sometimes traditional methods may add to the cost often this need not be the case.
I have experience in working on historic buildings including churches, barns, walls and houses. This means I am quite used to working the with traditional lime mortars, coarse sands and reclaimed bricks needed to re-create the original fabric of important landmark structures.
Dealing with conservation officers often requires patience and experience. Jobs that are normally straightforward can become complicated so it is helpful if the tradesman you use is familiar with these situations.
I have a background in traditional work and can help you overcome the issues that are sometimes thrown up by old buildings. I always try to satisfy both the property owner and the conservation officer.